Message from the President:
After months of eager anticipation since the groundbreaking held last October 2016, the day finally arrives. April 29, 2017 was set as the date for the Grand Opening of the 550 sqm. PUP Tahanan ng Atleta. The traditional Ribbon Cutting, Unveiling of Markers, Turning Over of Symbolic Key and Blessing of the PUP Tahanan ng Atleta finally happened at the Sta. Mesa Campus of the Polytechnic University of the Philippines (PUP).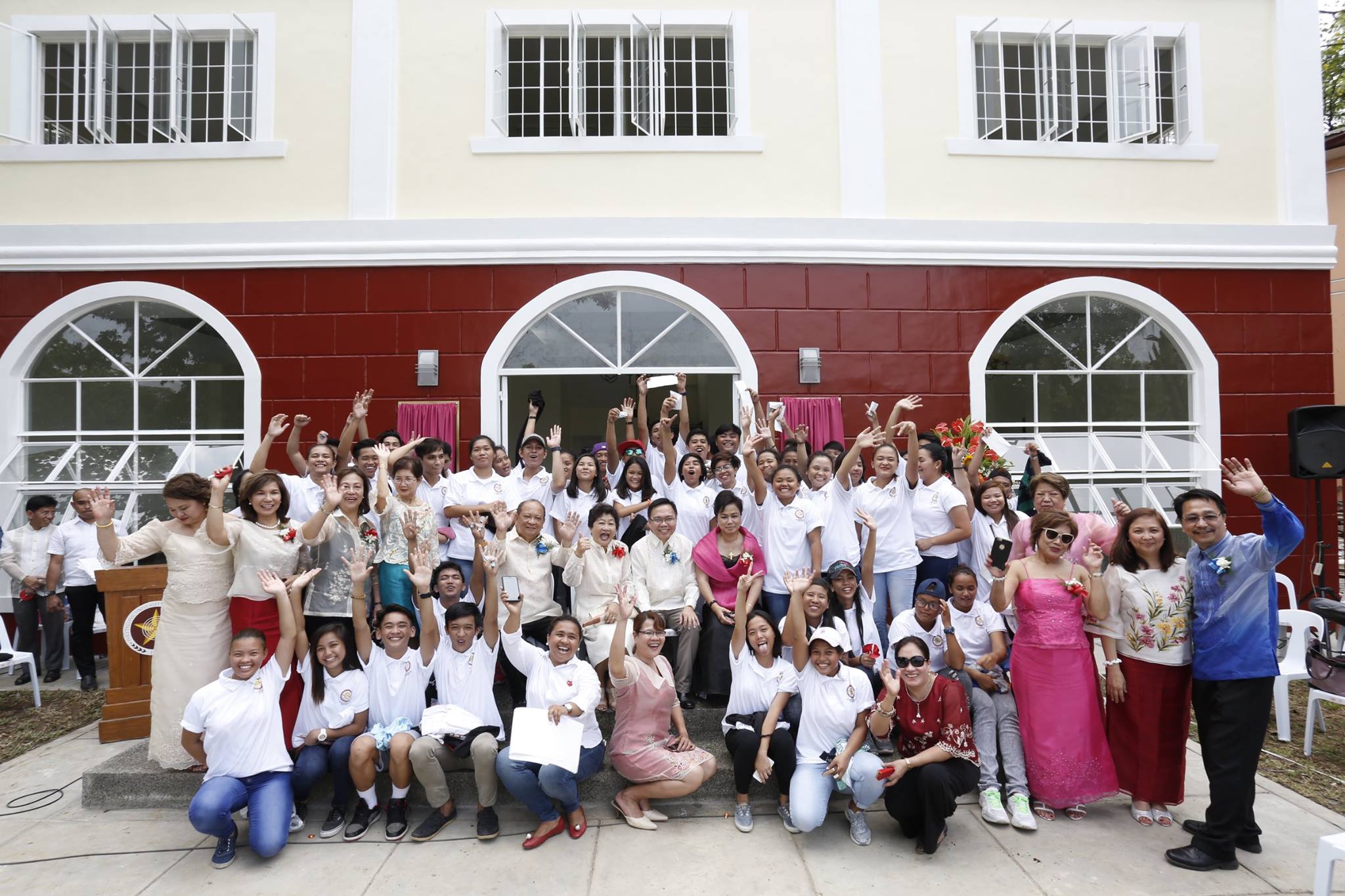 Congratulations to the Board of Directors of PUP Alumni Association USA (PUPAA-USA) for a job well done in finally completing its first project of building a PHP 7.5 million athletic facility for the athletes.
With this accomplishment, PUP is now the only state university in the Philippines with an athletic facility that will provide private housing to deserving athletes. PUP will now have the advantage of recruiting the top and cream of the crop athletes in the country. This means more honors for our Alma Mater in the field of sports.
It just seemed like yesterday when PUPAA-USA was founded by Dr. Oscar Jornacion in March 2015. Immediately the following year, the Global Reunion was held in Las Vegas on May 27, 28 & 29th 2016 which was attended by our university president Dr. Emanuel de Guzman together with other PUP Officials, faculty members and members of FEDAAPI from the Philippines. Then the Groundbreaking for the athletic building happened in October 2016 and six months later, this April 2017, we are proud to hold the Grand Opening of the Tahanan ng Atleta.
What a fantastic job for the members of the PUPAA-USA. It is definitely a day of celebration attended by around 100 PUP and PUPAA-USA officials, guests and athletes. PUPAA-USA officers and board of directors present and who traveled from the USA are Dr. Oscar Jornacion (Chairman & Founder), Ms. Loi Herrera (President), Monette S. Rivera (Executive Vice-President), Honeylette de Leon (Vice-President Job Placement, Mercy Murphy (Vice President Membership), Linda Santos (Vice President Ways & Means), Rose Maghari (Auditor), Jun Mapoy (Treasurer), Sandra Dollano (Corresponding Secretary) and Ric Colindres II (Webmaster-based in the Phils.). Also, in attendance are the following sponsors: Lourdes Mendoza (USA), Ramon Tiongco (USA), Joven Roberto (Phils.), and Dr. Elmer Ngo (Phils.)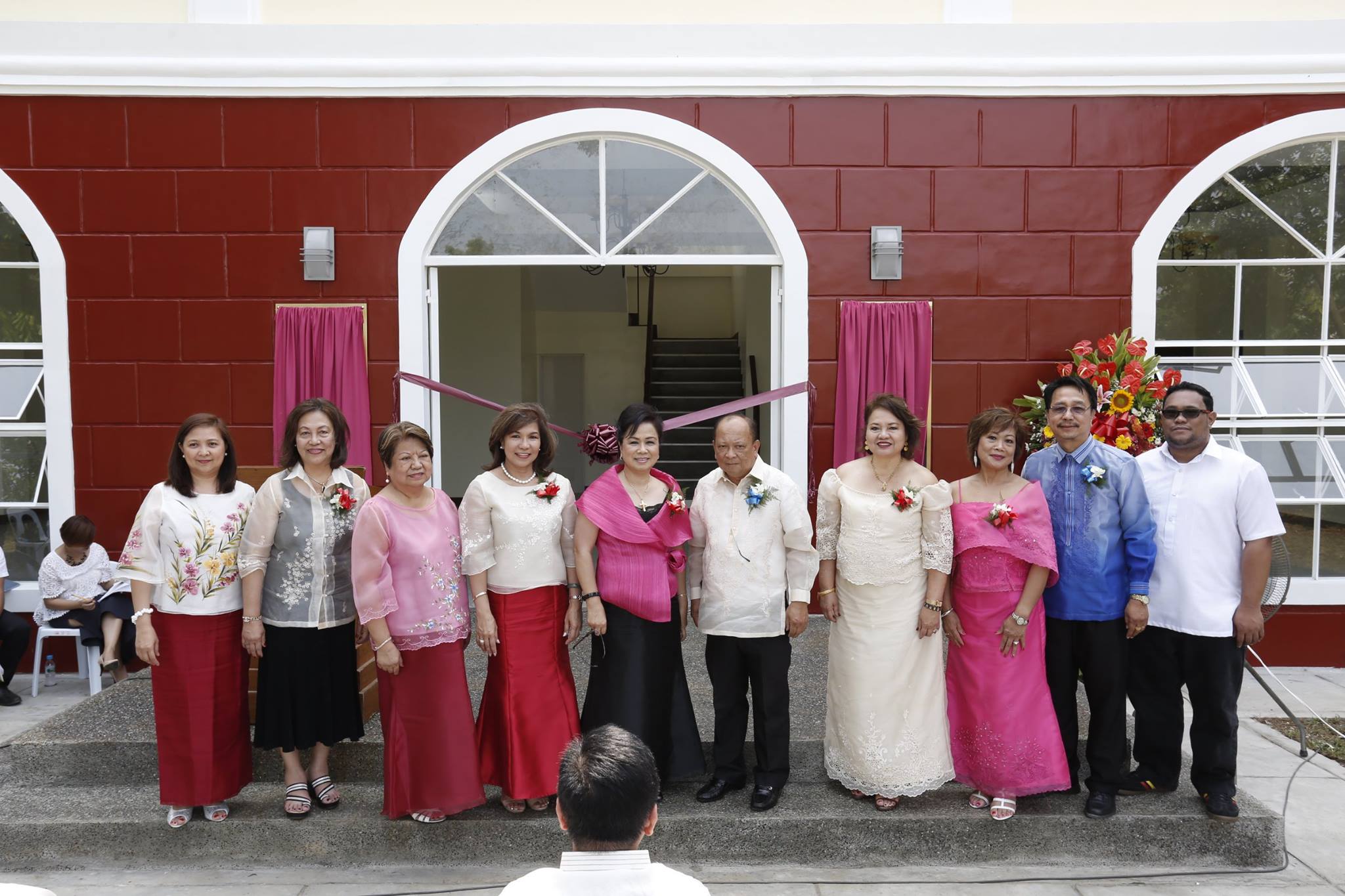 This project will not be a reality without the collaboration of PUPAA-USA Board of Directors , PUP Officials and Ernest Camarillo of Fourbees Construction and the generous donations of alumni sponsors from different parts of the world; USA (46 Donors), Philippines (5 Donors + FEDAAPI), and Saudi Arabia (1 Donor).
The program includes Doxology, National Anthem, Welcome Remarks by the President-Dr. Emanuel de Guzman, Inspirational Messages by PUPAA Chairman & Founder-Dr. Oscar Jornacion, PUPAA President- Ms. Loi Herrera, FEDAAPI President-Engr. Rene Tanasas and a representative from the athletes. It was followed by Turning over of the Symbolic Key then Ribbon Cutting, Unveiling of Markers and Blessings. Closing Remarks was done by Dr. Hermie Manimtim.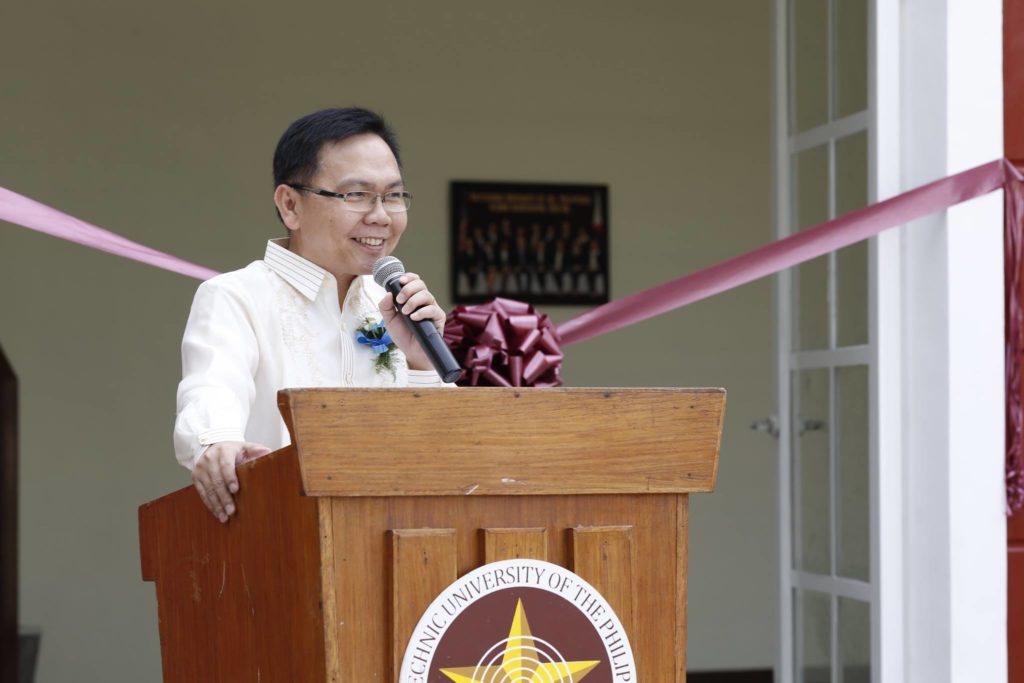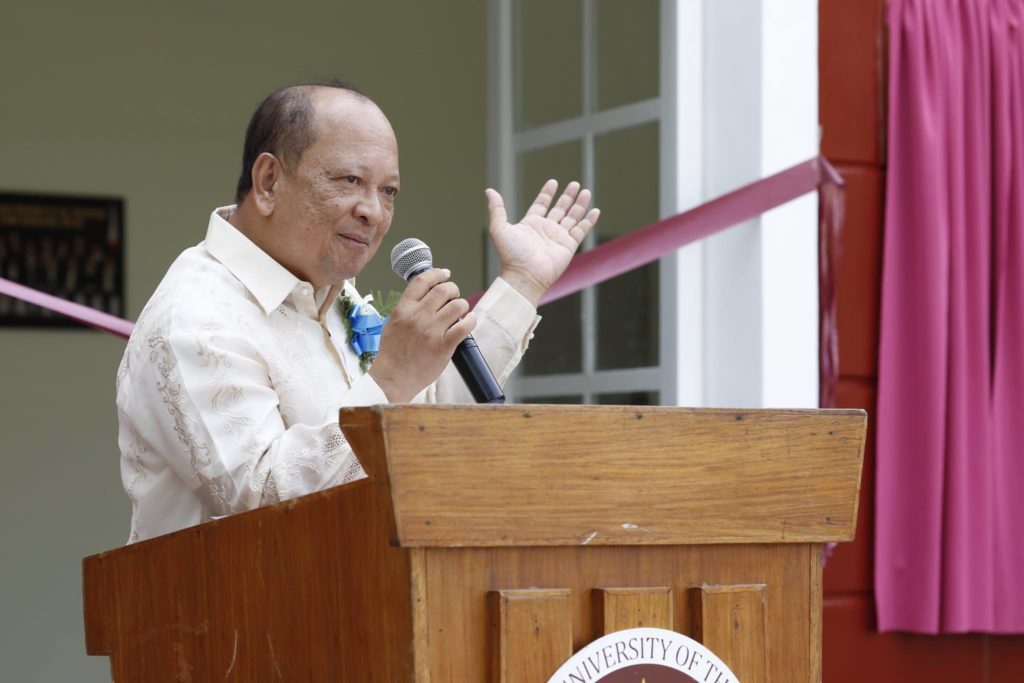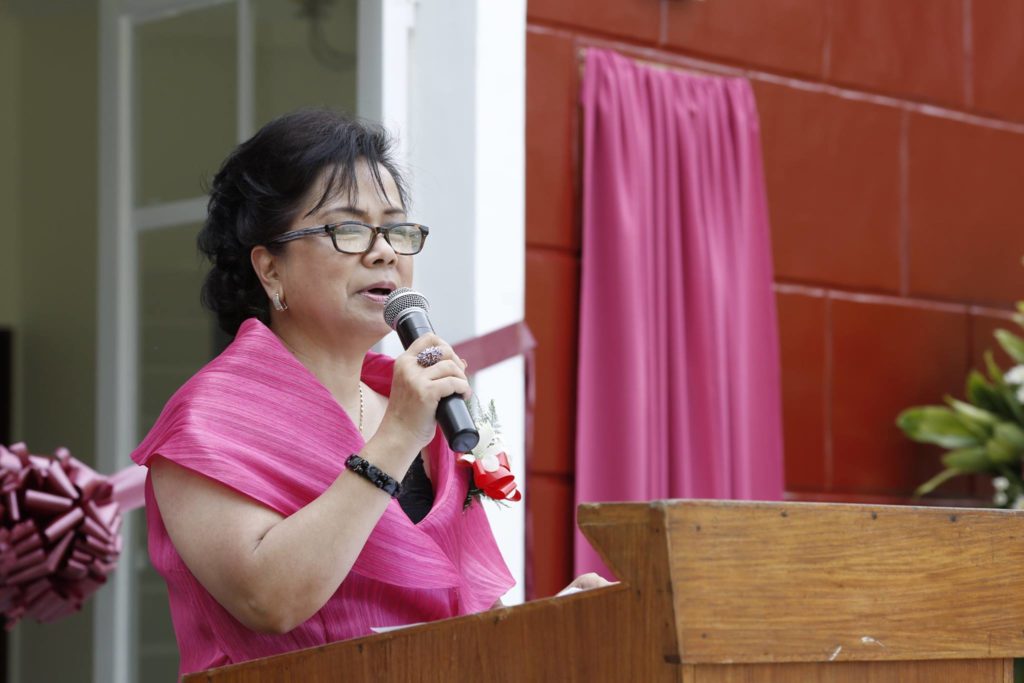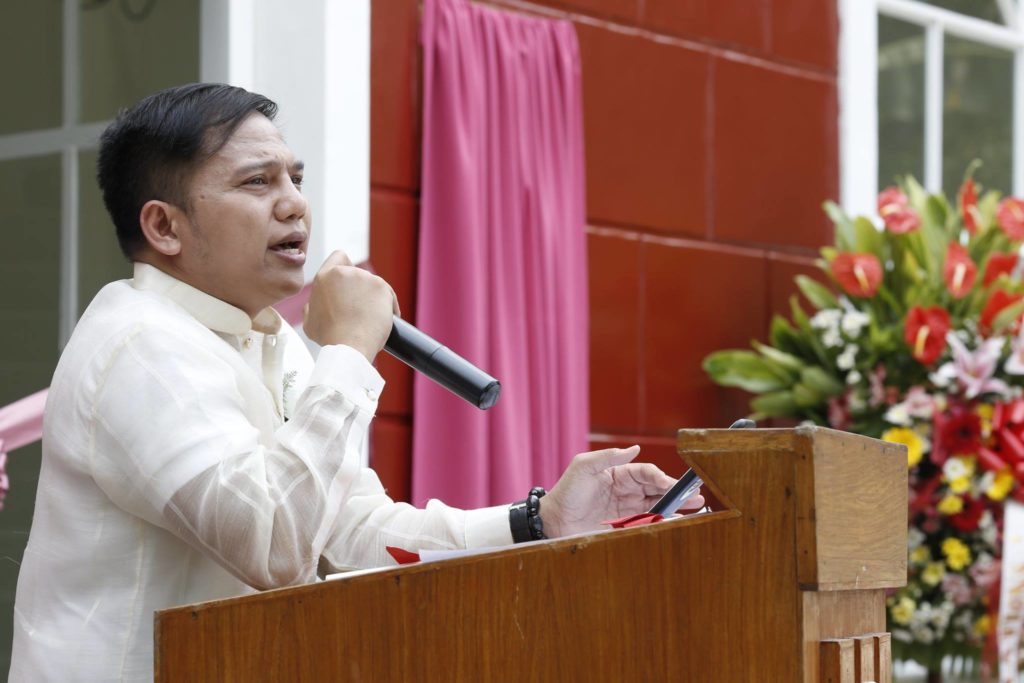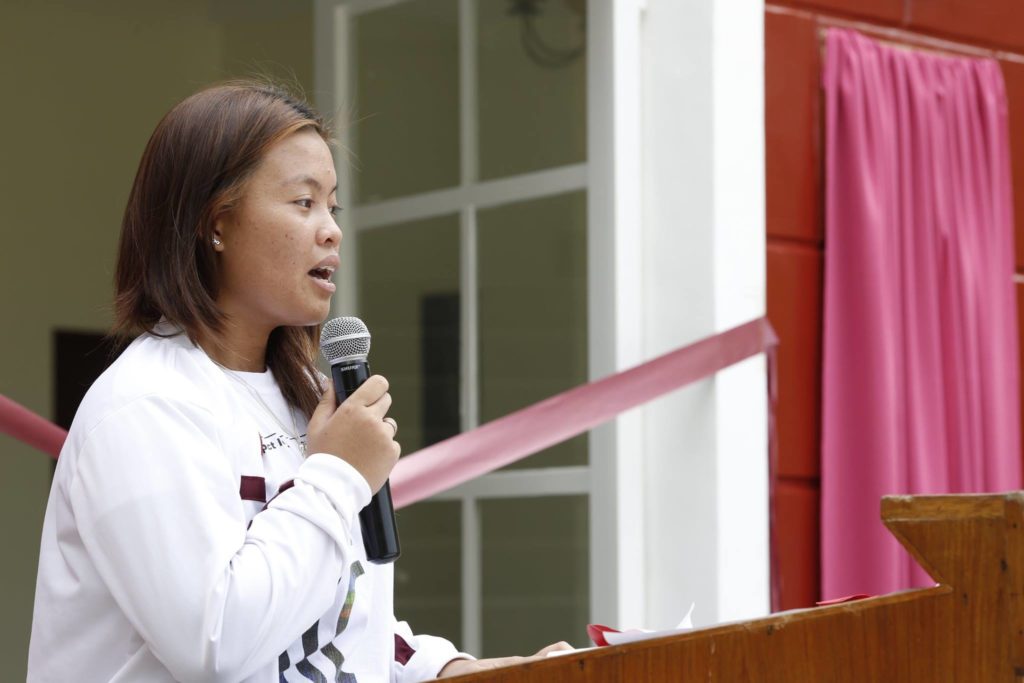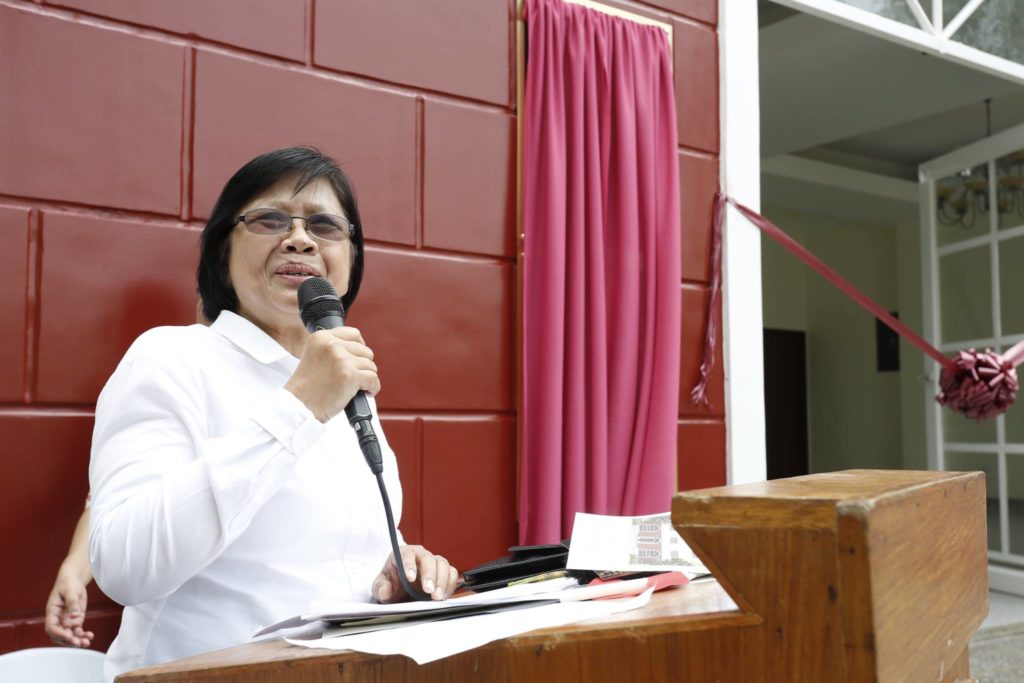 Added highlight of the celebration was the raffles for the young athletes consisting of 21 envelopes with $100 inside. Donors are Dr. Oscar and Mrs. Gilda Jornacion 10pcs. of $100 (total $1,000) and $100 each from the following sponsors: Ms. Loi Herrera, Monette Rivera, Honey de Leon, Mercy Murphy, Rose Maghari, Jun Mapoy, Sandra Dollano, Linda Santos, Ramon Tiongco, Ludy Mendoza and Dr. Elmer Ngo. The rest of the athletes who did not win the $100 did not go home empty handed. They all cheered with excitement when Dr. Oscar Jornacion asked each of them to stand in line to receive 1,000 pesos he is giving away.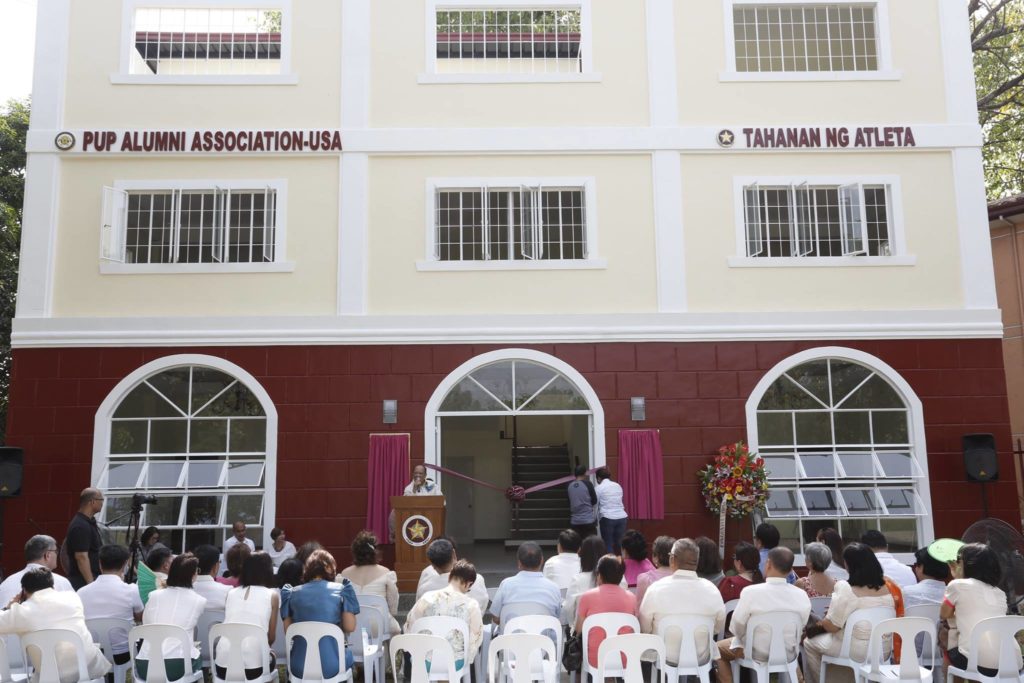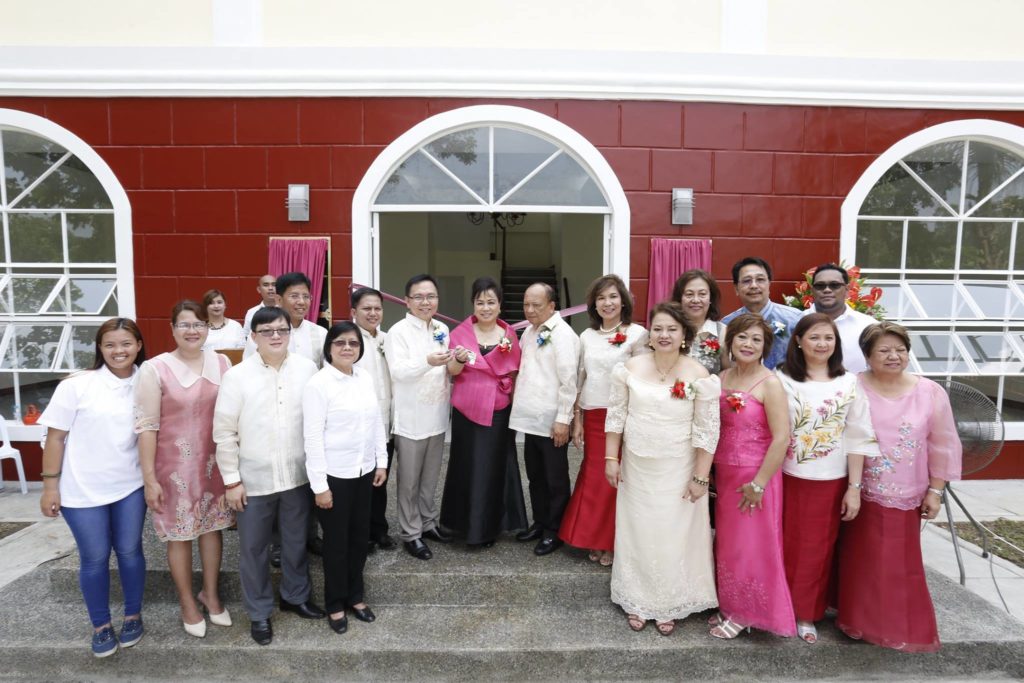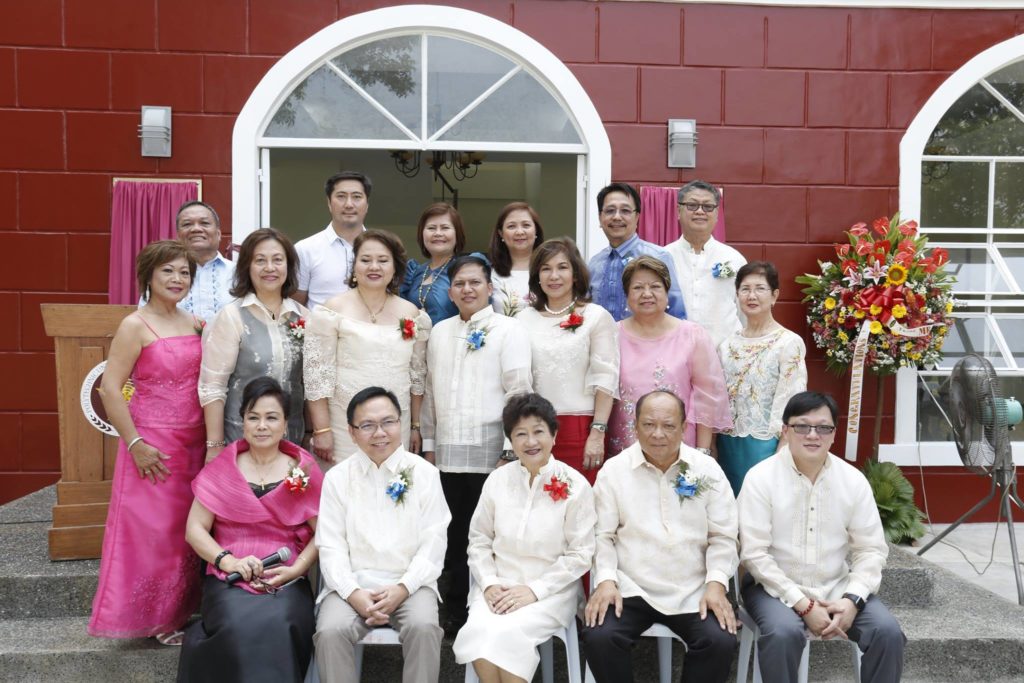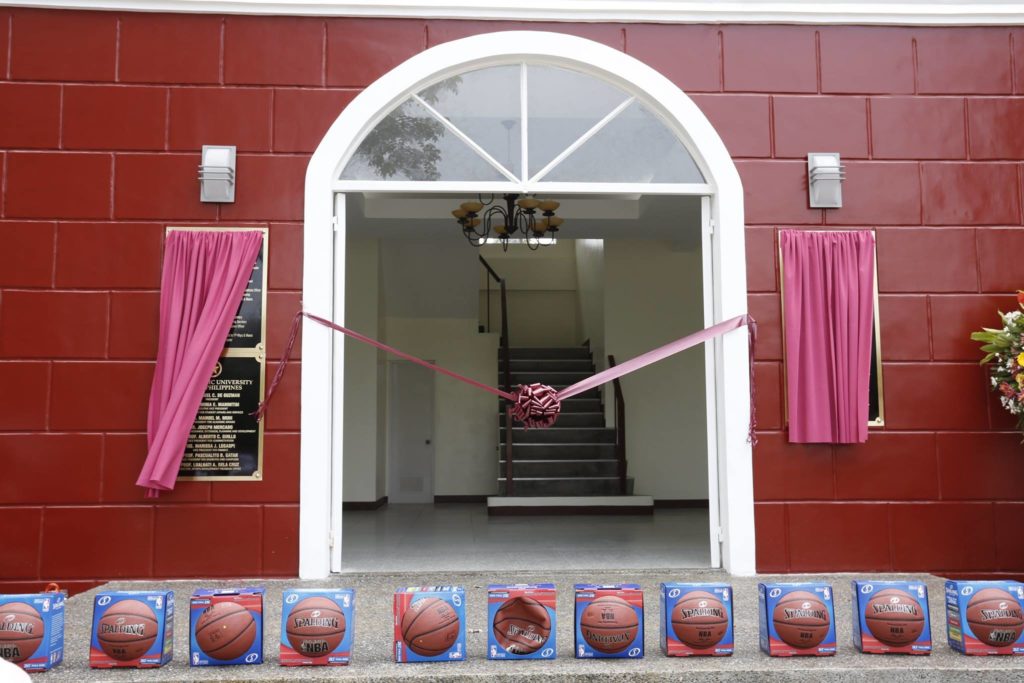 A special donation of 12 Spalding Balls were given by Dr. Oscar and Gilda Jornacion to the basketball team who we heard won the national championship. They also donated around 100 towels to the athletes. Ramon Tiongco also distributed some T-shirts to the crowd. Moreover, PUPAA-USA gave away Grand Opening T-shirts as souvenir gift.
Thank you to all those who coordinated and did the set up for the grand opening, most especially to Dr. Joseph Mercado, Dr. Hermie Manimtim, Prof. Lualhati dela Cruz and their support staff including the emcees, Ann Clarisse M. De Leon and John Mark N. Nero with the assistance of Mau Ilagan Torres. Our appreciation to Tahanan ng Alumni for a sumptuous Thanksgiving lunch arranged with the assistance of Maureen Caluya Paz and with entertainment by UCCA Artists and the Rondalla.
Finally, our warmest thanks to all of you sponsors and supporters who have given your hard earned money, time and resources and those of you who have attended all or some of our fundraising events to help raise the 7.5 million pesos needed for this worthy project. You are an instrument in allowing our alumni members to reconnect and bring honors to our Alma Mater.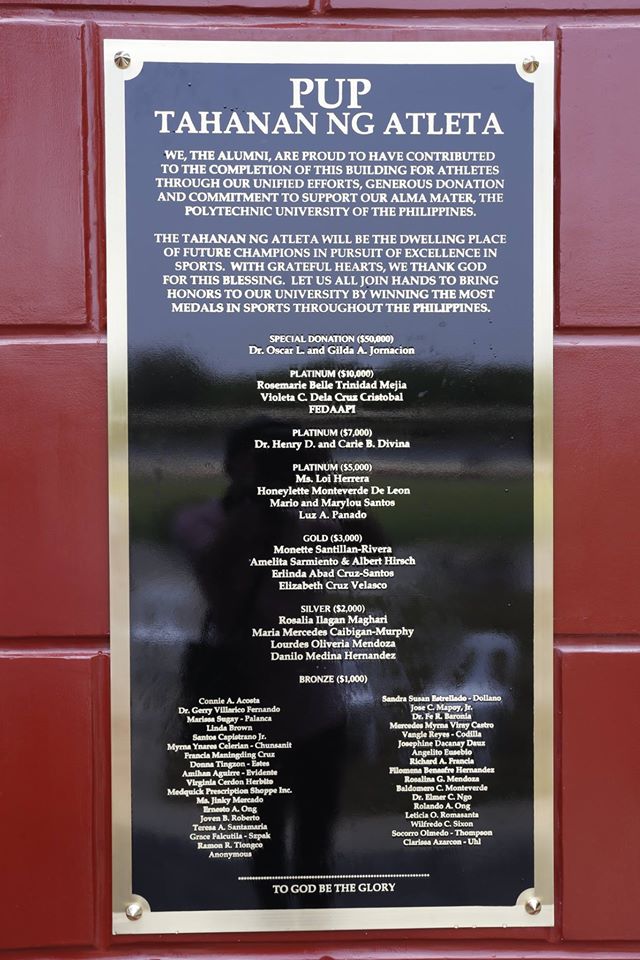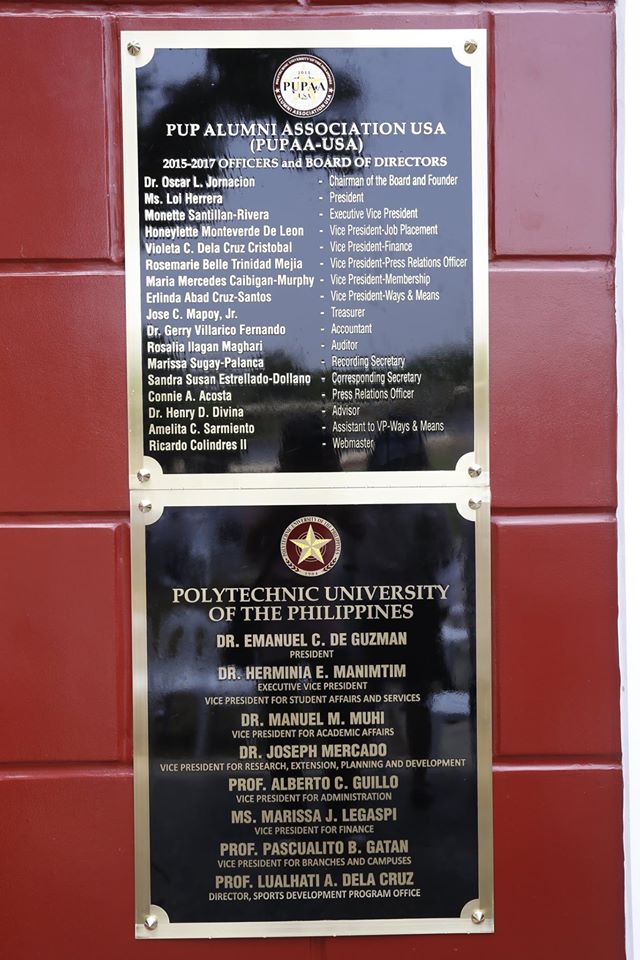 Should any of you be in a position to make additional contribution or decide to make your first contribution, please feel free to contact any of the board of directors listed in our website www.pupalumniusa.org. The Tahanan ng Atleta still needs additional funding for furniture and fixtures such as triple decker beds, air conditions, lockers, chairs and tables, sofas, refrigerator, television, washer/dryer and computers. Any excess funds will be used by PUPAA-USA in the next projects to come.
Lastly, we praise and honor our Almighty God for making this project happen. We lift up to the Lord all the sponsors and supporters and everyone else who have contributed in the success of this worthy cause. May the Lord always bless this Tahanan ng Atleta and its athletes, to touch them and keep them inspired in order to excel in all field of sports. Let's make more champions and make PUP the number one university in the Philippines.
Mabuhay ang PUP * Mabuhay ang PUPAA-USA.
Ms. Loi Herrera
President
PUP Alumni Association USA


Photos from the Grand Opening of PUP Tahanan ng Atleta