Greetings Fellow Alumni!
The PUPAA USA Post Valentine Party last February 20th was a blast. There were more than 100 attendees: alumni, friends and leaders from the Filipino community in Los Angeles (LA). The enthusiasm of the emcees, Ms. Loi Herrera and Mrs. Monette Santillan-Rivera, won the hearts of the audience in the line dancing & ballroom dancing and especially the icebreaker games. The glimpse into the younger years of fun and joy came back, even for just a day.
Dr. Oscar Jornacion and Violeta "Vee" De La Cruz-Cristobal led the fundraising segment of the program. Many alumni graciously came forward to become sponsors of the first PUPAA USA project, the construction of the Athletic Facility in the Sta. Mesa Compound of the Polytechnic University of the Philippines (PUP).
The ball started rolling when Dr. Jornacion announced that Sandra C. Estrellado-Dollano, who just arrived in LA last September 20, 2015, is pledging a Bronze Sponsorship ($1K). Mrs. Dollano, an '88 Bachelor in Accountancy graduate of PUP actually just found a job this February 2016 but was really determined to support the cause of the association. Other alumni who had been living in LA for more than a decade were inspired by her desire to help despite her being new in her job and still struggling to get settled in LA. Thus, thirteen (13) other alumni pledged as well, raising $20,000 that night. What made it intense is when Dr. Jornacion matched the $20,000 making the total dollars raised to $40,000 that very night. Dr. Jornacion's total donation now increased to $35K.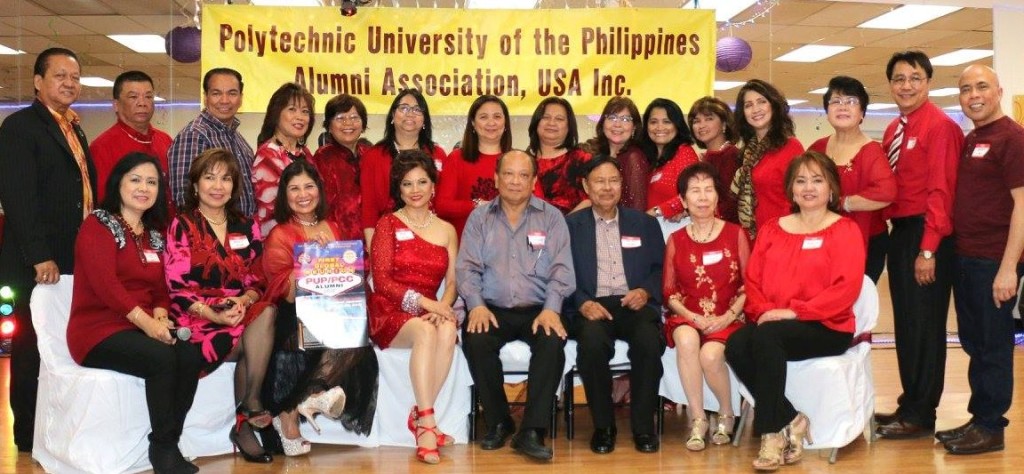 The story of Ms. Vee Cristobal, a successful owner of a CPA Firm in Brentwood California, Cristobal & Company, also touched the crowd. She reminisced that her education at PUP is what brought her to become as successful as she is now. This achievement earned her a good life and financial stability that further provided good education to her children. This reminded the members of the alumni association that we all owe our successes to our Alma Mater and it's, indeed, time to give back.
Amazingly with such a short period of time, the association has raised more than 50% close to the target of $150K.
We are asking for your support to help in any way you can. If you know of a former classmate/schoolmate or business owner who would like to become a sponsor or would just like to contribute to the pot, please let them come forward.
We have the power to transform the lives of our students at PUP and enable a brighter future for the athletes if we all come together and support each other.
LIST OF DONATIONS/PLEDGES:
SPECIAL DONATION – $35,000 from Dr. Oscar Jornacion
PLATINUM SPONSORSHIP – $5,000
Oscar Jornacion's Lan Mark Shopping Center/Mall
Rosemarie Mejia (+ additional $1,000, total $6,000)
Anonymous
GOLD SPONSORSHIP – $3,000
Dr. Henry Divina
Honeylette Monteverde-De Leon
Luz Beng Panado
SILVER SPONSORSHIP – $2,000
Loi Herrera
Monette Santillan–Rivera
Fran Cruz
MegaWorld International (Business Sponsor)
BRONZE SPONSORSHIP – $1,000
Jun Mapoy
Connie Acosta
Thelma Brillantes
Val Brillantes
Sandra Estrellado-Dollano
Filomena Benasfre-Hernandez
Virginia Herbito
Corrie Olmedo-Thompson
Myrna Viray
Donnie C. Monteverde
Gerry V. Fernando
Mercy Murphy
Rolando Rivera
Cynthia Cabebe-Francisco
Dory Cabebe-Stone
Rolly Maclang
Anonymous
Please share this information to other alumni and groups. For more details, visit the website at www.pupalumniusa.org.
Ms. Loi Herrera
PUPAA USA