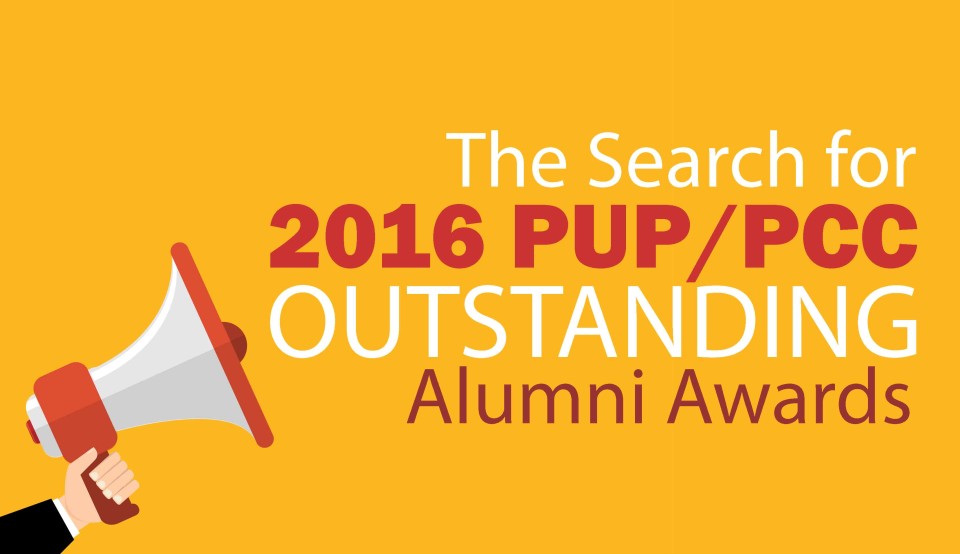 Greetings Fellow Alumni!
The PUP Alumni Association USA (PUPAA USA) is proud to announce the "Search for Outstanding Alumni 2016".
It will honor the following alumni:
Who have distinguished themselves with high and outstanding achievement in their profession or field of work.
With exceptional volunteer service to the community or commendable record of service to our Alma Mater.
Whose exemplary talent and accomplishments made a major impact in the society and made a remarkable reflection to our school.
Selected nominees will be recognized at the Gala Night of the First PUP Global Reunion on May 28, 2016 Saturday at The Orleans in Las Vegas. Awardees must be present to receive the award. Nomination is open to Laboratory High School and College graduates.
Please email your nomination together with the profile of the person you are nominating to Dr. Oscar Jornacion at OJornacion@aol.com, cell (323) 333-7913 or Ms. Loi Herrera at loi.pupaa@gmail.com, cell (562) 544-8210.
Additionally, you may also nominate yourself if there are no other PUPians/PCCians in your area/country who would nominate you.
Profile must include recent photo and must be a one page printer-ready for inclusion in the Souvenir Program book, if nominee is selected.
DEADLINE For Nomination: Midnight of April 30, 2016
Should you have further questions, please don't hesitate to call. Best regards.
Ms. Loi Herrera
PUPAA USA